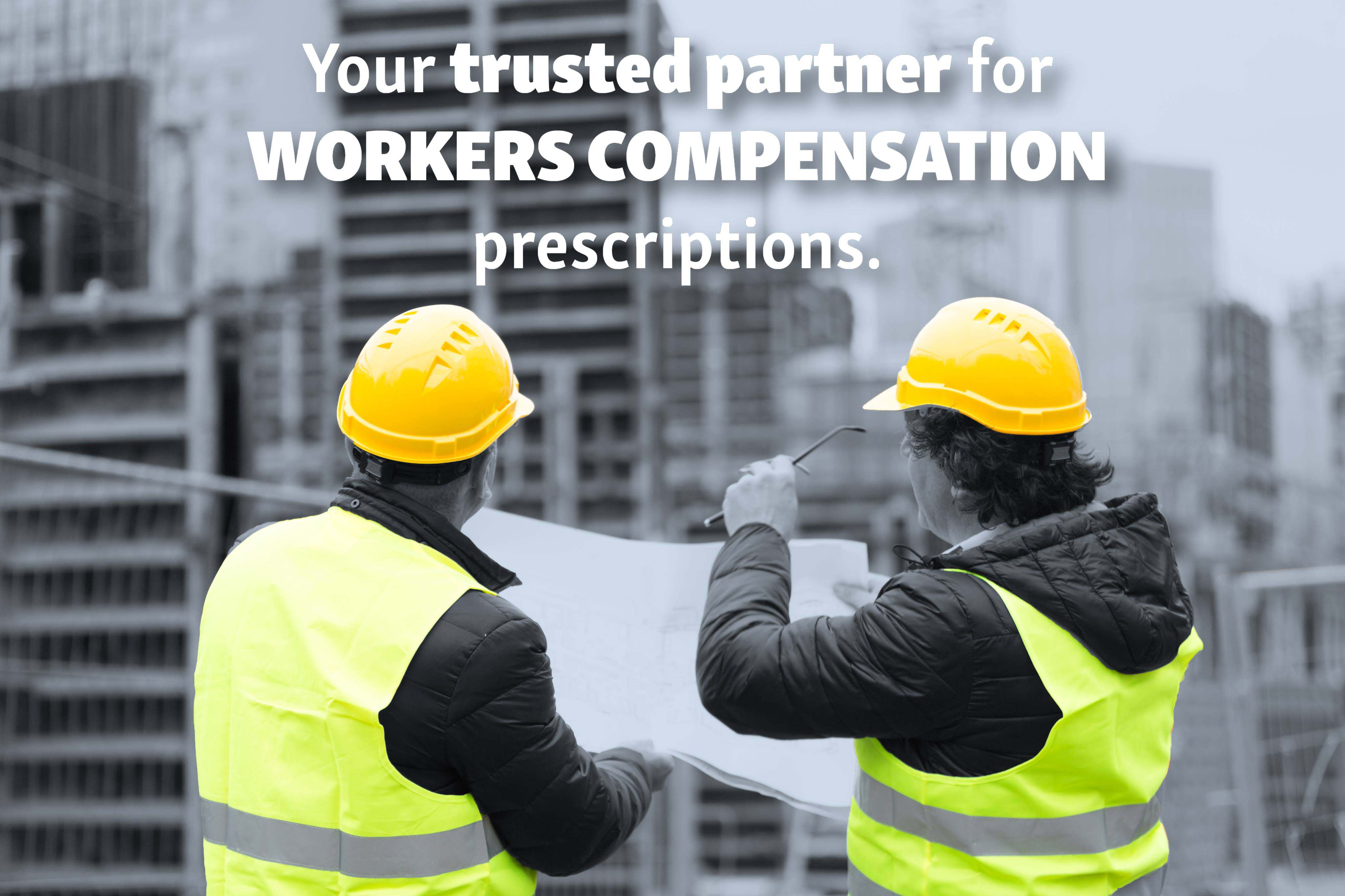 Get your Workers' Compensation medications DELIVERED at NO COST to YOU.
When you are hurt on-the-job, you need fast access to your medications, with no hassles or hoops to jump through.
At ASP Cares, we understand the needs of injured workers. From prompt fills for pain relieving medications to dedicated account representatives for a single point of contact, we offer one-stop express care for injured workers.
As experts in all areas of worker's compensation, we work closely with providers, payers, attorneys, and patients to streamline and simplify the process.
ASP Cares proudly offers:
• Rapid turnaround times

• Access to medications at no cost to you

• Fast local pickup or speedy doorstep delivery

• Comprehensive medication management

• No need to wait for a case number to be assigned

• Simple, rapid refills
With over 26 locations throughout the nation, we are uniquely qualified to advocate and care for you. To find out more about our comprehensive prescription care with no out of pocket expenses, or to request a worker's compensation representative, please click here.
ASP Cares goes above and beyond. They really cared about my well being, and the whole experience was humanizing. The staff is always friendly, helpful, proactive and communicative.
Josh D.
ASP Cares goes above and beyond to help their patients. They are very quick and professional. I always feel very satisfied with their customer service.
Brittany S.
ASP Cares is such a wonderful pharmacy. These ladies go above and beyond every day to be as helpful as they can be. Excellent customer service!
Kathryn G.
These two ladies at ASP Cares went beyond and helped me with my medications! I can't explain how much I really appreciate their help! I just want to say thank you and I'll be visiting them again!
Jose S.