Las Cruces, NM
Address
4371 E Lohman Ave,
Las Cruces, NM 88011-8443 (Dona Ana County)
DIRECTIONS
Store & Pharmacy Hours
Monday-Friday : 8:30am to 6pm
Saturday-Sunday : Closed
Holidays : Call store for details
Contact Us
Phone : (575) 532-8919 / 888-716-1675
Fax : (575) 532-7910 / 888-720-6298
Email : info@aspcares.com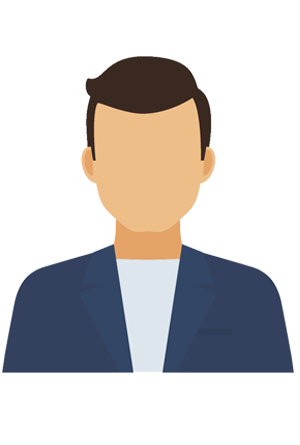 KEN COOPER
As Pharmacist-in-Charge at the ASP Cares location in Las Cruces, Ken Cooper places a heavy emphasis on developing close relationships with patients, as well as maintaining a cohesive relationship with each patient's provider. In his role, Ken takes pride in being an active listener and a resourceful problem solver. Above all, he notes the importance of being accessible – to his pharmacy team and to his patients.
Ken is passionate about working in the field of medicine; an area he feels he was called to pursue. He truly enjoys interacting with patients and building relationships based on trust. Ken is also extremely passionate about the constant opportunities for education and learning associated with the profession – all of which benefit the pharmacy's delivery of care and top-notch service provided to patients.
Ken received his Doctor of Pharmacy degree from the University of New Mexico College of Pharmacy. He holds the following licenses/certifications: New Mexico Pharmacist License; Texas Pharmacist License; New Mexico Pharmacy License; New Mexico Controlled Substance License; DEA Controlled Substance Registration Certificate; Immunization Prescriptive Authority in New Mexico; and Basic Life Support for Healthcare Providers from the American Red Cross.
Ken enjoys spending time with his family, including a wife and children. In his spare time, he likes to vacation and take part in recreational activities such as visiting amusement parks, fishing, camping and bike riding.
He is a member of the following professional organizations: Professional Compounding Centers of America; National Community Pharmacist Association; Las Cruces Hispanic Chamber of Commerce; and American Pharmacist Association.

Love this pharmacy! I've had nothing but excellent service from ASP Cares. I am always greeted by someone as soon as I walk in, and there is usually little to no wait. Staff is very friendly and experienced as well.
Chrystal B.
I would recommend ASP Cares to my friends and family because they're easy to get a hold of, they're extremely nice, they're quick with delivery and the whole process is just as easy as it can be.
Melissa H.
I would recommend ASP Cares to anyone looking for a pharmacy simply because of their customer service and their delivery service. Plus, they're always on time.they'll just get it done and take care of it for us.
Terry P.
I would recommend ASP Cares to anyone no matter what their situation is because they treat me like family. I have trust in what they do.
Mike C