Livingston, NJ
Address
365 E Northfield Rd,
Livingston, NJ 07039
DIRECTIONS
Store & Pharmacy Hours
Monday-Friday : 9am to 6pm
Saturday : 10am to 4pm
Sunday : Closed
Holidays : Call store for details
Contact Us
Phone : 973-535-0900 / 888-622-9332
Fax : 973-535-3404
Email : info@aspcares.com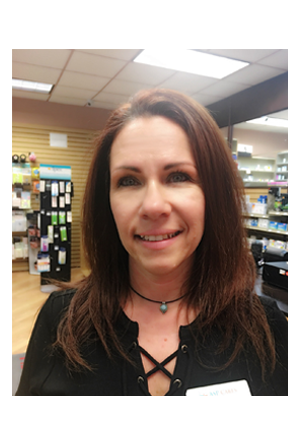 MIMI COUGHLIN
Mimi Coughlin serves as Pharmacist-in-Charge at the ASP Cares location in Livingston, New Jersey. Mimi has always had a love for the sciences, and it was through her work at a local pharmacy as a teenager that her passion for the field developed.
Mimi takes pride in her excellent customer service skills and going above and beyond to make patients happy. Her number one priority is doing what it takes to ensure every prescription and piece of over-the-counter advice is handled in the best manner possible. It's this dedication and attention to detail that has led to the development of strong relationships with her patients and their referring physicians.
She received her pharmacy license from the Arnold & Marie Schwartz College of Pharmacy at Long Island University in Brooklyn, New York. Mimi was born in Staten Island and now resides in New Jersey with her husband and two teenage daughters.
ASP Cares goes above and beyond. They really cared about my well being, and the whole experience was humanizing. The staff is always friendly, helpful, proactive and communicative.
Josh D.
ASP Cares goes above and beyond to help their patients. They are very quick and professional. I always feel very satisfied with their customer service.
Brittany S.
ASP Cares is such a wonderful pharmacy. These ladies go above and beyond every day to be as helpful as they can be. Excellent customer service!
Kathryn G.
These two ladies at ASP Cares went beyond and helped me with my medications! I can't explain how much I really appreciate their help! I just want to say thank you and I'll be visiting them again!
Jose S.