503B Facility
Address
2414 Babcock Rd, Ste 106,
San Antonio, TX 78229-4870 (Bexar County)
DIRECTIONS
Store & Pharmacy Hours
Monday-Thursday : 9am to 5pm
Friday : 8am to 4pm
Saturday-Sunday : Closed
Holidays : Call store for details
Contact Us
Phone : (210)-417-4567 / 888-412-5929
Fax : 210-858-6007 / 888-413-1021
Email : info@aspcares.com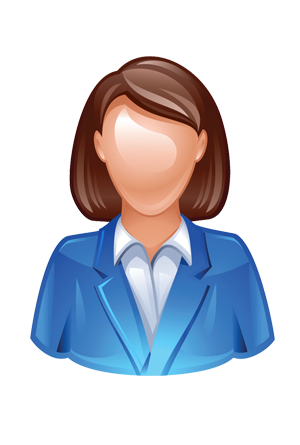 JAQUELINE ESQUEDA
Jaqueline Esqueda is the Pharmacist-in-Charge at the ASP Cares 503B Compounding Facility in San Antonio where she leads a team that's uncompromisingly dedicated to delivering quality product. ASP Cares is the only outsourcing facility in San Antonio and one of only eight in Texas.
While she works in a closed-door facility with limited exposure to patients, when she does get the opportunity, Jaqueline enjoys teaching patients about their disease state and how proper administration of medications will help their disease management. As far as she is concerned, the more Jaqueline's patients know and understand, the better equipped they are to manage their disease.
Jaqueline graduated Magna Cum Laude with her Bachelor of Science degree from the University of the Incarnate World. She received her Doctor of Pharmacy degree from the Feik School of Pharmacy where she graduated Summa Cum Laude. While in school, she received the following awards: Department of Pharmaceutical Sciences Outstanding Graduate Award; Mylan Institute of Pharmacy – Excellence in Pharmacy Award; and HEB Pharmacy Scholarship recipient.
She is a member of the Bexar County Pharmacy Association and holds the following licenses/certifications: Texas State Board of Pharmacy License; Pharmacist – National Sterile Compounding Certification; Spanish Language Practitioner Certification; APhA Pharmacy-Based Immunizer; and Smoking Cessation Counselor Certification.
Jaqueline is married and has three young daughters, along with a dog named Rambo. In her spare time, she enjoys attending life music events and crafting.

ASP Cares goes above and beyond. They really cared about my well being, and the whole experience was humanizing. The staff is always friendly, helpful, proactive and communicative.
Josh D.
ASP Cares goes above and beyond to help their patients. They are very quick and professional. I always feel very satisfied with their customer service.
Brittany S.
ASP Cares is such a wonderful pharmacy. These ladies go above and beyond every day to be as helpful as they can be. Excellent customer service!
Kathryn G.
These two ladies at ASP Cares went beyond and helped me with my medications! I can't explain how much I really appreciate their help! I just want to say thank you and I'll be visiting them again!
Jose S.